What do we ship?
All our items are shippable unless marked out of stock.
When do we ship?
All orders are processed within one business day and shipped the next day.
Where do we ship to?
We ship worldwide.
How do we ship?
All orders are shipped in discreet packaging as shown below. No indication of contents is visible and our return address only will appear on the parcel.
Australia Express Post is used for domestic orders. This is a premium next day delivery service designed to give you extra peace of mind when your item is shipped. Your order is automatically covered by insurance as soon as it leaves our warehouse and is fully trackable online. As well as next business day delivery, Express Post secures with signature on delivery. If there is no one to sign for your delivery, a card will be left advising where the item can be collected from.
International orders are shipped by a number of carriers including UPS, TNT, DHL, FedEx and EMS depending on your country. All offer a reliable door-to-door delivery worldwide within 2 to 4 business days. Full tracking is provided for your follow up and signature is required on delivery. Your order will be covered by international insurance and is protected against loss, theft or damage. All paperwork, customs forms, duties and taxes are taken care of to ensure your delivery arrives at your doorstep without any delays. We are aware different countries have various customs policies so if you have any special requests or requirements please let us know at the checkout.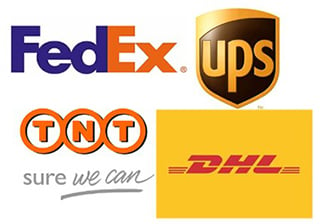 Rates to ship?
Our rates are as following:
Australia
Per shipment: $29.95
Spare Parts: $29.95
International
Per shipment: $29.95 AUD
Spare Parts: $29.95 AUD
How to track an order that's been shipped?
You will receive an email which contains your tracking number and carrier information.
Australian orders can be tracked directly at www.auspost.com.au/track.
International orders can be tracked through their respective carriers.
Instore pick up option?
If you live in Sydney you can pick your order up from our store. Our hours of operation are Mon – Fri, 9 to 5pm and Sat 9 to 12pm.
Fast shipping?
Most orders will ship same day if received early enough within the day, however, Bondimedical cannot guarantee that service for every order placed online. If you need an order shipped same day to receive it by a certain date, you can speak to one of our customer agents on 1300 935 470.