Not only is it a penis enlarger but a way for men who suffer from Peyronie's Disease or shortening caused by surgery to regain length and girth to lead a normal, healthy life. Instead of a painful, expensive enlargement surgery which requires a long recovery time and may not even be successful, our device uses non-invasive traction methods of penile extension.

Andropenis has undergone extensive clinical and quality testing to make sure customers will be satisfied with the results. Medical studies have shown it is a safe and effective method of male enhancement, correcting curvature of the penis and preventing penile shortening following urological surgery.
Our enlarger has been featured in a number of publications ranging from men's magazines to medical journals. Because of the medical testing Andropenis has undergone, it has received certification to be officially considered a medical device by the Therapeutic Goods Administration. It has been proven to work in over 97 percent of all cases.
PENIS ENLARGEMENT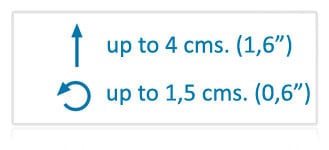 Statistics show 45 percent of all men wish that they had a bigger penis. Considering how common this desire is, no one should be embarrassed by their dreams of being larger. Fortunately, our extender can help men achieve their size goal without taking on the risks of surgery or supplements. Studies have shown Andropenis can help a man increase his length by an average of six centimetres and girth by an average of three centimetres.
One of the benefits of this penis enlargement device is that it does not require surgical intervention. That eliminates the need for long recovery times and waiting to see if the surgery was successful. Our enlarger is safer than herbal supplements and pills because there is nothing to be taken internally. There is no chance of the adverse side effects associated with supplements.
Our device utilises the principle of traction to produce results. The concept can be compared to the use of a prosthetic to elongate the neck. The traction used in our enlarger works in the same way. The force applied to the penis causes cells to grow apart. When these cells grow apart, tissues form in the space which results in lengthening. The process is done gradually to increase the possibility of success and keep the patient from feeling pain.
This technology has been lab tested to make sure it is completely safe and effective. Urologists have attested to the fact that our device is capable of increasing both the length and girth safely and effectively.
PEYRONIE'S DISEASE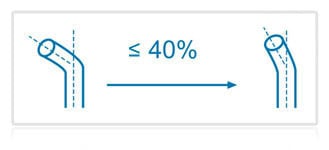 Andropenis is primarily used as a penis enlargement tool, but it can also be used to correct Peyronie's Disease. Peyronie's Disease refers to a pronounced curvature of the penis which occurs when it is erect. The cause of the disease involves an excessive buildup of scar tissue. Although the exact cause of this tissue buildup is unknown, it has been noted to occur after a fracture of the penis and following surgery involving the prostate gland.
Peyronie's Disease most commonly affects men between the ages of 40 and 60. Depending on the amount of curvature, there may be no need to correct the problem. However, problems arise when the curvature starts to interfere with a man's ability to engage in intercourse. Eventually, there may be regular pain associated with Peyronie's Disease. Some men with severe curvature live with regular pain and a complete inability to have sex.
The original solution to Peyronie's Disease was surgery. However, the surgery that was performed often lead to a decrease in the length of the penis by as much as four centimetres. The surgery also came with the risk of impotence. Fortunately, our enlarger can be used to correct the problem without resorting to surgical intervention.
Our device has been scientifically proven to correct curvature by as much as 60 degrees. Patients have also noticed an increase in girth of up to three centimetres. Doctors have found Andropenis can even be used soon after surgery to significantly reduce the chance of a decrease in size.
The device is specifically designed to be discreet to facilitate regular use without causing concern regarding other people noticing the device.
POST SURGERY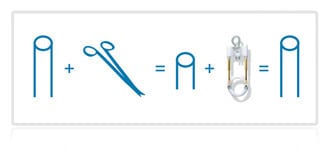 There are a variety of medical conditions which require the need for surgery in the penile area. Unfortunately, shortening of the penis is a common result after undergoing this type of surgery. The scar tissue formed by the body after surgery retracts over time, leading to a significant decrease in penile size.
Fortunately, our penis extender has been shown to correct shortening problems experienced after surgery. The device has been clinically tested and proven to work for patients who have experienced shortening related to urological surgery. Using our penis enlargement device to prevent shrinking when scar tissue begins retracting into the body has been proven to be effective.
Surgeries involving the bladder, prostate and urethra have all been connected to a significant decrease in penile size. Average size decreases of between two and a half and five centimetres have been observed. Use of our penile extender gives men the option to bypass this problem and maintain a healthy and happy lifestyle even after surgery.
Doctors are so confident in the effectiveness of Andropenis they often suggest the device to patients as a post-operative treatment.