Millions of men are unsatisfied with the size of their penis. Commercially available products include pills and pumps which fail to deliver on the promises made by companies who do not have the best interests of their customers in mind. Andromedical has spent years carefully researching methods of male enhancement when developing the safe and effective Andropenis. Our medical device offers results men want without posing the risks of pills or surgery. Andropenis offers an innovative design, and a medical concept for elongating body parts which makes the product work. This scientifically-tested equipment increases size in both the erect and flaccid states.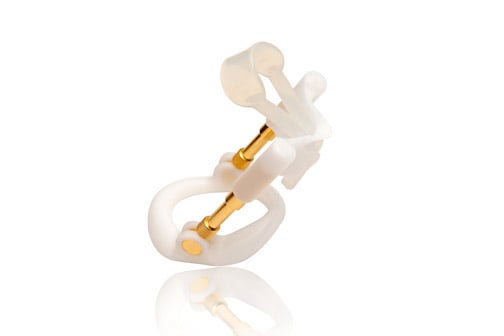 A MEDICAL DEVICE FOR PENIS ENLARGEMENT
What sets Andropenis apart from the competition? Pumps and other products which have not been developed by medical professionals don't measure up to the results provided by Andropenis.
Ineffective devices produced by companies who do not use medical knowledge to produce their products cause discomfort without producing results. Clinical studies indicate up to 97.5 percent of men see good results after using Andropenis. The average increase in length for men who wore the device is 6 centimetres. An average increase in girth of 3 centimetres has also been observed during medical studies.
The slow, steady progress provided by Andropenis allows men to achieve results in both length and girth. New tissue is formed by the body when it is worn on a regular basis.
European Health Authorities have certified Andropenis as a Class 1 medical device. The manufacturer of this device has achieved both ISO 9001:2008 and ISO 13485:2003 certification to ensure quality is a priority throughout the production process. Dozens of medical studies related to our product verify the safety of our device. An Andropenis review conducted by Dr Hellstrom (Urology professor at the University of New Oreleans) verified the effectiveness of our product.
The Andropenis extender has been scientifically proven to provide results because of changes made in the tissue of the body during use. The device is even effective for correcting curvature in Peyronie's disease sufferers.
Men can expect to experience an average increase of one centimetre each month. Sticking with the enlargement process provides the best results, and wearing the device for several hours each day can maximise the increase men observe while using Andropenis.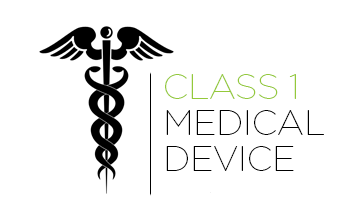 HOW DOES OUR DEVICE WORK?
Our penis enlarger uses the proven method of traction to provide significant results. While a small amount of pressure is placed on the penis to provide traction, regular use of the device allows men to experience an increase in size. Comfort features used in the design allows men to wear it for hours each day to provide fast results. The discreet design is specifically made to be worn under clothes. Men are able to continue wearing the device while working, socialising or relaxing at home.
Traction works to increase both length and girth. The pressure that is placed on the penis stretches out the tissue inside to cause tiny tears to form. The body then naturally produces additional cells to fill in these tears.

THE HISTORY OF TRACTION
Tribes from around the world have used traction during rituals for hundreds of years. Weights are used to place pressure on the earlobes, lips or necks of tribe members to achieve elongation. Plastic surgeons have adapted this concept to graft skin from one area of the body to another. Medical professionals have even been successful in elongating limbs through the use of traction, so this concept has been proven to be effective in medical applications.
USING OUR PENIS ENLARGER
Andropenis is specifically designed to be easy to use. It even comes with a straightforward manual to get users started. An innovative design allows for discretion when the enlarger is being worn, and getting the device set up without causing pinching or pain is simple. Privacy is a priority in the design of the device, so it can be easily worn while working, shopping, cleaning the house, walking or sitting.
It is completely comfortable to wear throughout the day. Men do not have to be worried about experiencing pain or being distracted while wearing the device during normal daily activities. Results are achieved when the penis is flaccid, so it is important for men to avoid use while having an erection. Men can wear the device for up to nine hours each day.
It is normal for men to notice an increase of the girth soon after starting the program. An initial increase in length is noticed more when the penis is in its flaccid state, but men will quickly notice an increase in both the length and girth in the flaccid and erect states over time.
ORDER ANDROPENIS FOR REAL RESULTS
Get started on the path to enlarging your penis by investing in the only product to offer results which have been scientifically proven. Results offered by Andropenis have been clinically tested, so men can be assured their investment will be worth it. Discretion is key in the innovative design of the device. Men are able to achieve an increase in size by regularly wearing the device over the course of six or more months.