CREDIT CARD
Credit card transactions are secured by an SSL certificate from Cloudflare, which you can verify by clicking the padlock on your desktop browser. The padlock will say, "Connection is secure" and you can click on this for additional information. Cloudflare uses the highest level of encryption today, a 2048-bit private key and even with a brute force attack is impossible to break with today's computers. We have further physical security measures in place to ensure no personal data breaches occur. Your credit card is billed discreetly, and only the name 'Bondimedical' will appear on your statement. We accept Visa, MasterCard and American Express.

PAYPAL
PayPal, the global leader in online payment solutions, is one of the safest online payment providers on the internet. Any person or business with an email address or mobile number can easily send or receive payments quickly and securely. PayPal uses the world's most advanced proprietary fraud prevention system to create a safe, global, real-time payment solution and is trusted by more than 220 million people worldwide. Every transaction is monitored and heavily guarded behind their advanced encryption to help prevent fraud and identity theft. Currently, PayPal accepts Visa, MasterCard, American Express and your nominated Bank Account.

HUMM
What is Humm? Humm is a flexible and secure way for you to shop today and pay over time to ensure you can have what you need now.
How do I sign up? All you need is your email, mobile, be at least 18 years old, have an Australian address and your credit or debit card, from which payments will be deducted automatically. You can sign up through our online checkout – just select Humm as your payment option.
What are the fees and charges? Humm is a payment plan that is totally interest free. The only fee is a $6 late payment fee (avoidable if you pay on time).
How much can I spend? When are payments due? You can spend up to $2000. Check your available balance in your Humm Customer Account. You decide whether you want to make weekly or fortnightly payments, and your payment card will be automatically charged. Your first payment is charged at the time of purchase. We will email you your payment schedule and send reminders before payments are due.
PHONE ORDER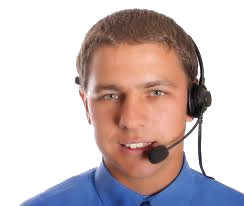 Simply call 1300 935 470 and you will be connected to one of our customer service agents. Whether you have some questions you want to ask us or you would like to place an order, our customer support team will be happy to assist you 24/7. Place your order today and take advantage of the current discounts and promotions on our popular packages. We accept Visa, MasterCard, American Express and most other forms of payment.

CASH ON DELIVERY
If you don't want to use a credit card or PayPal to take care of your order, you can make payment by cash. Your package will be delivered to your nearest Australia Post office, and you will receive a card informing you a COD item is waiting for collection. Simply go to your Australia Post retail outlet to collect your package.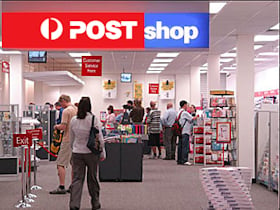 STORE PICKUP
Simply follow the directions to our shop on the Contact Us page. We are open during normal business hours, but if this is inconvenient, you can call us to arrange an appointment outside hours. We have EFTPOS facilities and accept all major credit and debit cards.
INTERNET BANKING
Internet Banking allows you to complete your purchase with the bank account of your choice. When you click on this payment method in the checkout, our banking details will appear. Please ensure to use your surname as a reference so we can identify the remittance.
Frequently Asked Questions:
What will appear on my credit card statement?
Credit cards are billed discreetly, and only our generic company name "DEBIT CARD PURCHASE BONDIMEDICAL PTY LTD BONDI BEACH AUS" will appear on your statement. Depending on your payment method, it may also say "Paypal *Bondimedica".
Do you ship discreetly?
We assure your discretion and privacy by shipping every order in plain packaging. International orders are required to have the contents described on customs forms. We have become quite skilled at discreet descriptions, and our shipping department is quite proud of the puns used to describe items.